A FUTURE FULL OF HOPE!
Have you ever wanted to see the hands, faces, and places of the Annual Catholic Appeal in Western Washington? Your Church supports many ministries and services throughout the Archdiocese – made possible by YOU! Watch the video now:
HOW ARE WE DOING RELATIVE TO OUR GOAL?
Our Combined Archdiocesan / Parish Goal for the 2017 Annual Catholic Appeal is $131,000.
*** We have met and surpassed our goal!! THANK YOU to the ~47% of parish households who have pledged $146,255, which exceeds our combined Archdiocesan / Parish goal!!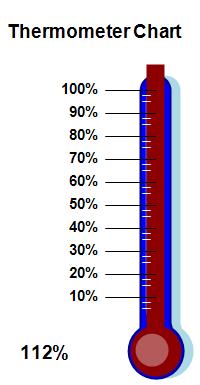 WAYS TO GIVE TO THE ANNUAL CATHOLIC APPEAL
Donate Online with credit/debit/direct bank withdrawal – www.seattlearchdiocese.org/donate (click the button above)

Pledge Only – submit your pledge (through the pledge envelope or online) and you will be sent monthly reminders.

Cash or Check – make checks payable to Annual Catholic Appeal

Donate Stock – call 206-382-7316 for broker instructions

Donate through your IRA – contact your IRA administrator and have your gift sent directly to the ACA Office, 710 9th Ave, Seattle WA 98104 – include your name, ACA ID# and the parish you want the gift credit to go to.

Payroll Deduction – some employers offer this option – check with yours
Can your gift be doubled?
Many companies MATCH gifts to the Annual Catholic Appeal! Check if your employer has a Matching Gift program and help your parish maximize their Annual Catholic Appeal Rebate! Once your payment has been received OR pledge has been paid in full, you can apply for the match per your employer's instructions. (tax ID# 91-0778147)
Learn more about the Organ Restoration Project
Proto-Cathedral of St. James the Greater Pipe Organ Restoration from Proto-Cathedral of St. James on Vimeo.