Welcome to the Pastor's Column!
Welcome to the Pastor's Column!
Public Celebration of Holy Mass Has Resumed!
Registrations for our weekday, Vigil and Sunday Masses are not required at this time. Masks are required for all indoor gatherings.
2020 Annual Catholic Appeal
Your support is needed for the continued success of more than 60 ministries and services throughout the Archdiocese:
Support our priests and seminarians

Assist our retired priests and sisters

Serve our youth and young adults

Sustain our Catholic schools

Provide services to the poor, needy, and elderly

Evangelize through Northwest Catholic
Click here to Donate Online Now!

Our Combined Archdiocesan / Parish Goal for the 2020 Annual Catholic Appeal is

$110,807.
2020 ANNUAL CATHOLIC APPEAL PARISH PROJECT:
If we reach our combined goal of $110,807, we will use $33,000 of that amount will go towards much needed lighting around the entire church. This project will make our beautiful historic church more secure during the evening hours, helping to prevent more future vandalism, and glorifying God as it radiates much needed Light in the streets of Vancouver! CLICK THE IMAGE BELOW FOR DETAILS.
HOW ARE WE DOING RELATIVE TO OUR GOAL?
We want to THANK those good stewards who pledged their support to the Archdiocese of Seattle's Annual Catholic Appeal and helped us to EXCEED our 2020 Combined Archdiocesan/Parish Goal!! As of September 18th, we pledged a total of $112,077!!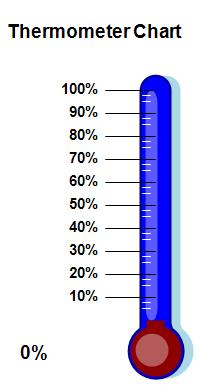 PARTICIPATION: ~37% of registered households
WAYS TO GIVE TO THE ANNUAL CATHOLIC APPEAL
Donate Online with credit/debit/direct bank withdrawal – www.seattlearchdiocese.org/donate (click the button above)
Pledge Only – submit your pledge (through the pledge envelope or online) and you will be sent monthly reminders.
Cash or Check – make checks payable to Annual Catholic Appeal
Donate Stock – call 206-382-7316 for broker instructions
Donate through your IRA – contact your IRA administrator and have your gift sent directly to the ACA Office, 710 9th Ave, Seattle WA 98104 – include your name, ACA ID# and the parish you want the gift credit to go to.

Payroll

Deduction – some employers offer this option – check with yours
CAN YOUR GIFT BE DOUBLED?
Many companies MATCH gifts to the Annual Catholic Appeal! Check if your employer has a Matching Gift program and help your parish maximize their Annual Catholic Appeal Rebate! Once your payment has been received OR pledge has been paid in full, you can apply for the match per your employer's instructions. (tax ID# 91-0778147)
STEWARDSHIP: A Grateful Response to God's Love

"A steward makes God's love visible by imitating Jesus. The more deeply one grows in love for God, the more one grows in heart to see STEWARDSHIP AS A WAY OF LIFE, A WAY OF LOVE, IMITATING GOD'S LOVE FOR US. Stewards see everything good as gifts received from God and they respond in gratitude with the gift of self."
USCCB: Stewardship, A Disciples Response.
2022 STEWARDSHIP RENEWAL BEGINS OCTOBER 31ST!
We pray that you will take the time to review the stewardship material that was sent to you, and ask God in prayer – "Loving Father, how would You have me share more fully my Time, Talent and Treasure this year?"
HOW IS OUR PARISH DOING?
STATUS AS OF 10/31/2021:
NUMBER OF REGISTERED FAMILIES: 0
NUMBER OF COMMITMENT CARDS RETURNED: 0
AMOUNT PLEDGED THUS FAR: $0
FROM A HEART OF GRATITUDE WE SHARE OUR TIME, TALENT, AND TREASURE.
Please take a few minutes to watch this video from the Archdiocese of Seattle.
What is Christian Stewardship?
Everything we possess is a gift from God, freely given to us for our good; this is a fundamental of our faith that is reiterated many times throughout Scripture. Stewardship is respecting and sharing our resources as an expression of gratitude to God for these gifts. It reminds us that we are the administrators, not the owners, of our assets. This gratitude should be a way of life, not simply a task that has a beginning and an end. Christian Stewardship calls us to share a portion of these gifts–our time, talent, and treasure–in gratitude for the abundant generosity we have received, so that the Good News of Jesus Christ may be shared with those who do not know Him.
Stewardship Renewal for 2017
REMINDER: 2017 Stewardship Commitment begins January 1st 2017!
Results: 333 Pledge Cards Returned, 55% of Parish Families Participated!
Thank you to ALL who participated in the Stewardship renewal of Time, Talent, and Treasure! Your generosity and commitment to building up God's Kingdom right here in our parish and our community is a wonderful testimony of your Christian Discipleship! We pray that God will bless your generosity and commitment to Stewardship as a way of life!
Online giving is also now available! Please visit our online giving page to make a gift of your treasure.
Stewardship of money / possessions (our treasure) is one of the simplest ways to give back what we have been given. Like all things we posses, our money and material possessions are gifts from God that are meant to be shared. By giving our money to individuals and families in need, to the Church, and to other worthwhile charitable organizations we enrich our soul and give thanks to a loving God for our many material blessings.
In thanksgiving for God's gifts, each household at the Proto-Cathedral is encouraged to give proportionately to our income and our blessings, and to move up to (and beyond) the 10% biblical tithe:
5% to the Proto-Cathedral and 5% to other needs of the Church (Annual Catholic Appeal, Peter's Pence, Mission Sunday, etc.).
This can be done as simply as through the Sunday offertory collection.
For more ways to steward your treasure, please contact us.
Remember, your parish is the nonprofit community that helps you carry out Christ's mission.
Letters on Ad Orientem Worship
Collegium Musicum Positions
The St. James Collegium Musicum, a professional choir which serves the parish of the Proto-Cathedral of St. James the Greater in downtown Vancouver, is seeking
BASS staff singers. The Collegium Musicum focuses on sacred polyphony and Gregorian Chant, as well as other quality forms of sacred music within the Liturgy, celebrated in the great acoustics of the gothic church building. The ensemble sings the weekly principal Sunday Masses at the Proto-Cathedral, as well as all Solemnities and Holy Week liturgies. Those interested should possess excellent sight reading skills, a basic knowledge of the polyphonic performance style, and a passion for quality music. All liturgies and rehearsals are compensated. Applicants can email Director Scott Powell at ref.scott@gmail.com for more information. Recordings and music can be found at  www.protocathedral.org/sacred-music.
Auditions for non-paid singers in any section are always welcome.
Faith Formation Registration